Protospace is Calgary's non-profit makerspace. We have a community wood shop, metal shop, sewing room, 3D printers, laser cutters, electronics lab, and much more. We offer classes on equipment you are unfamiliar with. Membership is $55 / month for 24/7 access.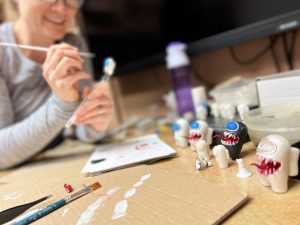 We are a quirky, fun community where artists, makers and geeks come together to share our knowledge, equipment and ideas. We have no owners, shareholders, employees, or staff. Everything we do is driven by our members volunteering.
We are more than just our machines. We are a place to meet new friends, to hang out, to learn new skills, discuss common interests and network. We always welcome new members, everyone from beginners to experts and everything in between.
Come build something with us today!