Did you miss out on all the Calgary Mini Maker Faire fun? No problem, there is another chance to geek out. It's almost time for the Protospace Open Day!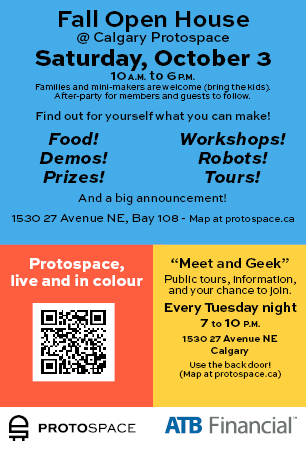 Unlike our usual Tuesday night Meet and Geek, this is an all day event featuring organized talks and demonstrations, guided tours, and food and drink. Check out the dedicated page for more details!
Get a taste of what to expect by checking out a selection of photographs from the Maker Faire at Telus Spark over at our Facebook group.
Can't wait to see you!